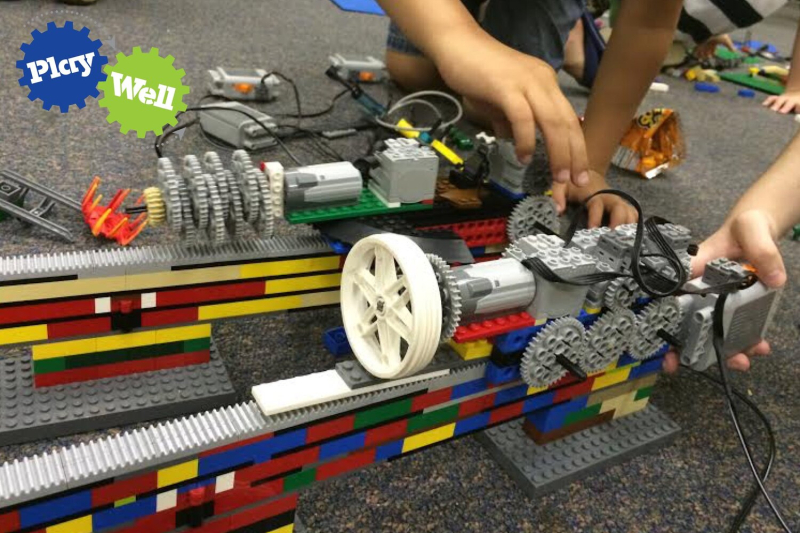 Jedi Engineering
with Play-Well TEKnologies
$23500
Ages: for students entering Kindergarten through 2nd grade
The Force Awakens in this introductory engineering course for young Jedi! Explore engineering principles with LEGO® materials as we construct the Ewok Village on Endor, fly through space on our X-Wings, and defend the Echo Base on Hoth. Create motorized and architectural projects with imagination and engineering to defeat the Empire!
Daily Schedule
8:45-9:00 Arrival and greeting
9:00  First LEGO meeting
9:15  LEGO projects and programming
10:30 Outside break time
10:45 LEGO programming resumes
12:00 Dismissal. PLEASE NOTE: Students registered for the 1:00 pm afternoon program stay for lunch & outdoor recess.
Play-Well TEKnologies was founded in 1997 and has run LEGO® building system programs for summer camps and after schools all across the country. Through the use of fun-filled LEGO® engineering and architectural projects, Play-Well helps children learn problem-solving skills and self-reliance while fostering creative expression.
Jul

20

-

24th

,

2020

Mon - Fri

from

8:30 am - 12:00 pm
Montessori School of Northampton
(413) 586-4538
51 Bates Street
Northampton, MA 01060 Get directions