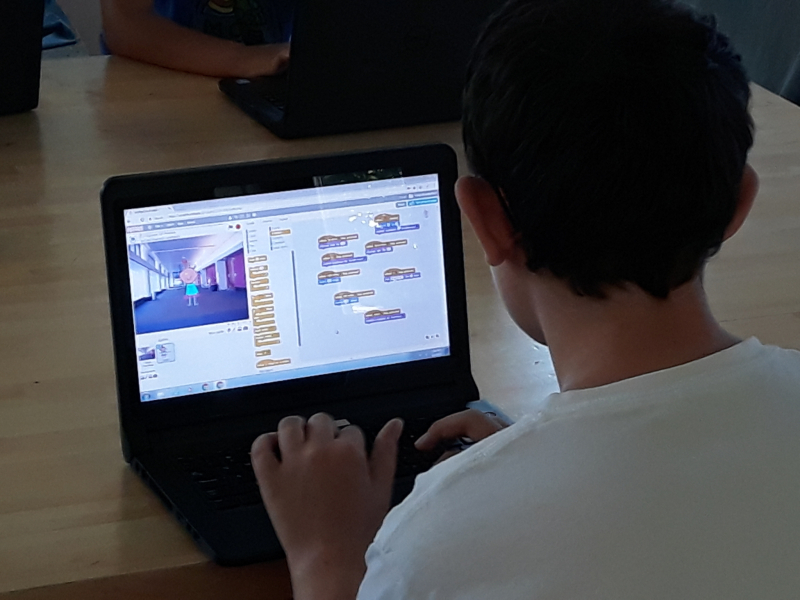 Code Week with Holyoke Codes
with Lissie Fein
$27000
Ages: For students entering 5th through 7th grades.
HOLYOKE CODES presents:
Digital Animation Workshops: Using Code to Bring Your Creations to Life!
Learn to code video games, make mobile apps, create web pages, build and program robots and other creative projects. Take your creative digital ideas to the next level! Presented by Holyoke Codes.
Holyoke Codes is an organization dedicated to creating a fun learning environment for kids to get involved in coding, robotics, and technology. We provide access to resources and tools to develop technical skills in an accessible, supportive environment while encouraging students to develop creativity, abstract thinking, systematic reasoning, collaborative working skills, and confidence. Through partnerships with afterschool programs we reach out to groups currently underrepresented in the technology industry, including people of color, low-income families, and girls.
Aug

10

-

14th

,

2020

Mon - Fri

for

1 week

from

1:00 - 4:00 pm
Montessori School of Northampton
(413) 586-4538
51 Bates Street
Northampton, MA 01060 Get directions