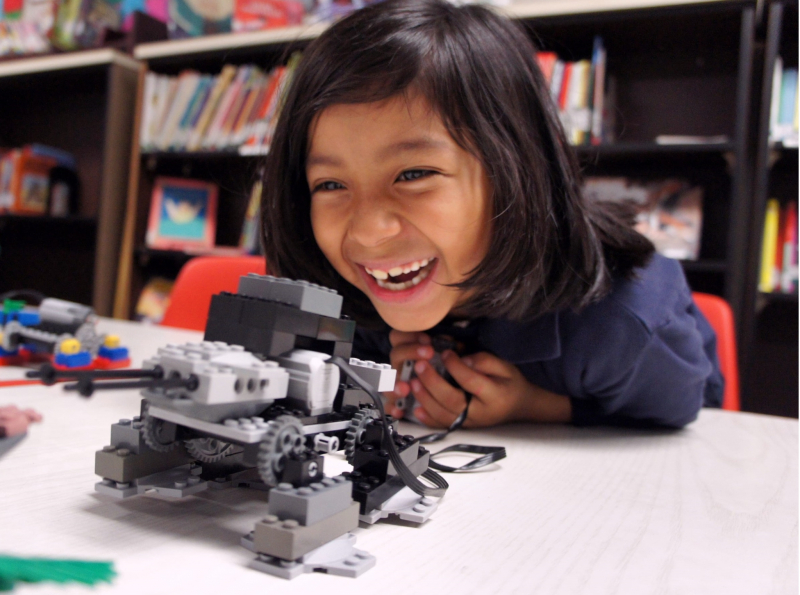 Play-Well TEKnologies Virtual Program with LEGO® Materials
with Play-Well TEKnologies
$23500
Ages: for students entering Kindergarten through 5th grade
Description: Play-Well classes are going virtual! Tap into your imagination from the comfort of your own home with the guidance of an experienced Play-Well instructor, while connecting virtually with other young LEGO engineers! Build engineer-designed projects, explore your creative boundaries, learn new building techniques, and connect your projects to practical real-world STEM concepts. Supplement your own LEGO collection with special LEGO materials shipped to your door (additional materials fee) to really bring your projects to life!
SCHEDULE:
9:00-9:50 Class Meeting: Warm up project, Sharing/review, Lesson
9:50-10:55 Build the project at home, supplement materials provided.
11:00-11:30 Class Meeting: Share, additional support/suggestions
11:30-12:00 Homework: Modifications/clean up
Materials: Parents will need to order a build kit that would be shipped to them to keep for a $25 plus $5 shipping materials fee.
Play-Well TEKnologies was founded in 1997 and has run LEGO® building system programs for summer camps and after schools all across the country. Through the use of fun-filled LEGO® engineering and architectural projects, Play-Well helps children learn problem-solving skills and self-reliance while fostering creative expression.
Aug

3

-

7th

,

2020

Mon - Fri

for

1 week

from

9:00 am - 12:00 pm
Online Class
For more info, call us at (413) 586-4538